How to Backup WhatsApp Messages
We often need to clean our whats app chats and delete the media files due to storage problems. Having long conversations in WhatsApp chats and group chats may cause slowing down your phone. But deleting all those media and cleaning all the chat history is not always recommended and we may need them in the future. So we need a backup option.
Yes, WhatsApp supports three types of back up options.
Back up to Local Storage
Back Up and Store in Cloud Storage
Email your individual conversations
How to Backup WhatsApp Messages to Local Storage?
In the first option, you can take a back up of your WhatsApp messages to your local storage. Actually you don't need to do anything. WhatsApp keeps a back up of all your chat data in your internal storage. You just need to find that and store it in a safe place.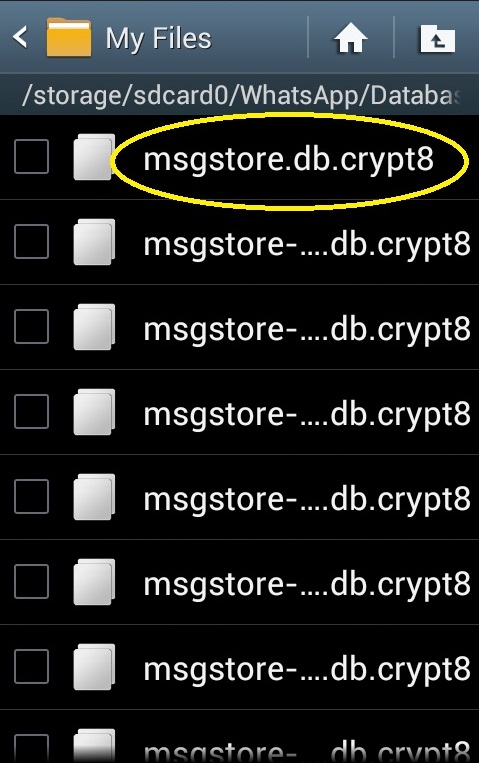 To find all your auto-backup data follow the steps:
Browse your internal storage of the phone through any file manager app. If there is no way you can access your internal storage, just connect your phone with your computer through data cable and enable file transfer mode (mount it as mass storage device)
Inside Internal storage, go to WhatsApp > Databases. You can find the last 7 local backups of all your WhatsApp chat history and media files.
Find and copy the "msgstore.db.crypt8" file. This one is the current back up. Paste it somewhere else. If you are connected with your P.C., you may store it in any drive or folder you wish.
How to Backup WhatsApp Messages in Cloud Storage?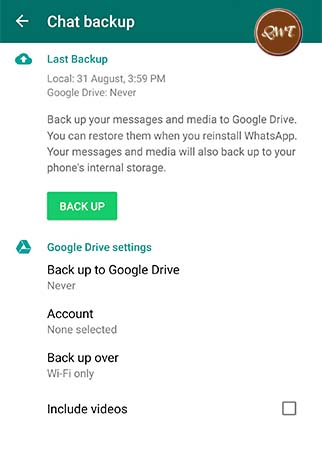 Everyone will recommend you to use this option, if you have a good and high speed Internet connection in your phone. All your WhatsApp back up will be stored to virtual cloud server and you can restore them anywhere and anytime you wish.
Android users can backup to their Google Drive and iPhone/iPad (iOS) users can use iCloud. While installing and running the app for the first time, it asks for back up options. If you had skipped that feature, you can enable it any time. Here are the methods:
Run WhatsApp and tap on the three vertical dots i.e. Menu.
Tap on "Settings".
Now tap on "Chats and calls".
Find and tap on "Chat backup".
Google drive and iCloud option will be shown and tap on it.
Chose the backup frequency.
Then chose the backup account and back up frequency.
You may chose if the backup will be synced with your cloud storage in normal internet or only at Wi-Fi.
How to Backup WhatsApp Messages Through Email?
Email Your Individual Conversations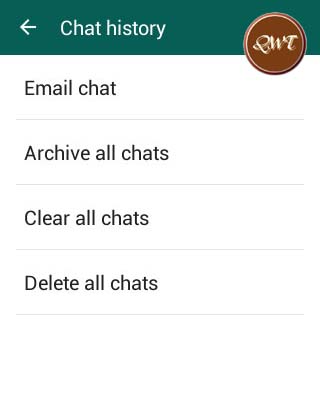 So if you are looking for how to backup a specific WhatsApp conversation, this one is perfect for you.
WhatsApp allows you to email your WhatsApp chat with any individual or in any group to any one. This option is available in each chat or conversation section. Here are the steps:
Open WhatsApp and tap on the conversation you wish to back up.
Tap on the 3 vertical dots in the upper right corner (menu)
Now find and tap on "More" option.
Here is the option "Email Chat" available. Tap on that.
You will be asked whether to attach media files or not. If media files will be added, the size of the backup will increase.
After this you can find the option to select email app and you need to specify the email id of the receiver. If you need a simple back up and not to send that to anyone, just type your own email id and you will receive the conversation.
How to Restore Whatsapp Messages from Backup? (Will be updated soon)
Also Read: Writing Bold, Italic and Strike-through Words in Whats app